Shark Fishing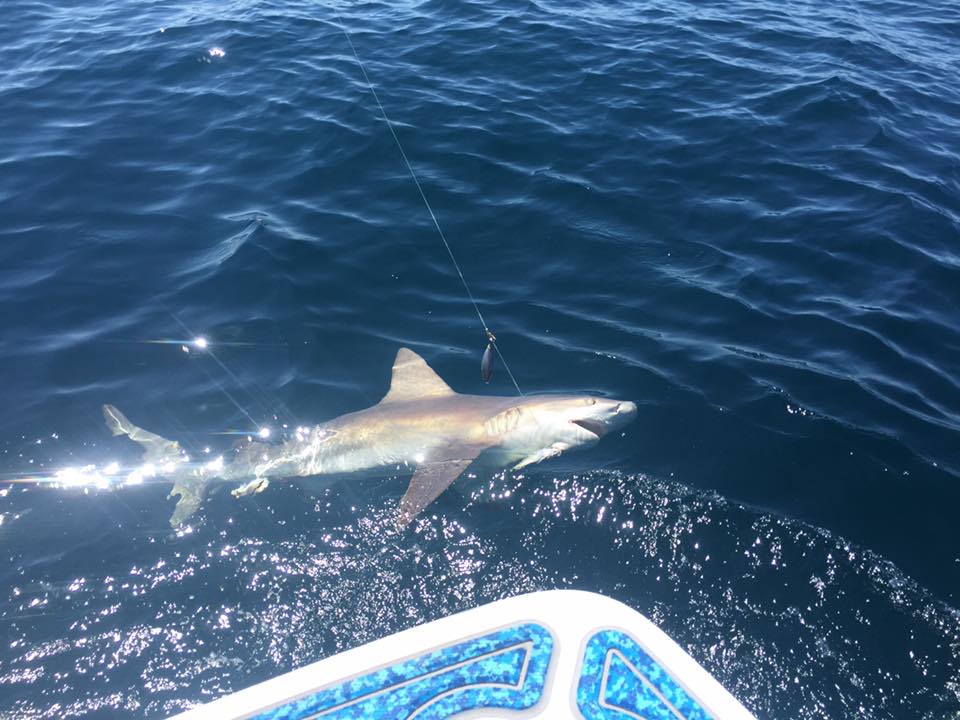 Panama City Beach, FL offers something unique to the area – shark fishing! Our Shark Fishing Charters will excite all thrill seekers and PCB sightseeing travelers! Get aboard one of our amazing boats and take to the open sea for the best shark fishing out there.
PC Florida Fishing will take you to the hunting grounds of the ultimate predator to make sure you get "hooked up" on something wild. Panama City Beach, and the Gulf Coast in general, are home to many species of sharks, including some of the largest. Depending on the type of trip you're looking for, we may fish the inshore bay area or go offshore for the bigger sharks. On our trips, we generally catch black tip sharks, bull sharks, mako sharks, lemon sharks, and tiger sharks.
The Ultimate Shark Fishing Charter
If you have been shark fishing before, you know what kind of a rush it can be to catch "the big one". If you've never been, let us show you! While shark fishing is generally catch-and-release, the pictures and memories you'll make will last a lifetime!
Leave your fears behind as you reel in the beast that will give you the fight of your life! We'll be right there to assist you along the way. Our fishing trips are geared toward all ages, so bring the family. Kids can catch sharks too, and we'll be right there to help! Our goal is for you to experience the fun and excitement of catching a shark, and to go home with a great story to tell.
Shark fishing rates


Up to 6 passengers
4 hour ~ $680
5 hour ~ $850
6 hour ~ $1020

PC Florida Fishing was named Panama City Beach, FL's  Top Rated Shark Fishing Charter! Get ready to experience the best! We will work with you to improve your fishing skills along the journey. Not only do we go out during the day, we also offer special shark night fishing trips! Call Capt. Sean at 229-296-9975 to schedule a fishing adventure you won't soon forget!