About
PC Florida Fishing Charters of Panama City Beach, FL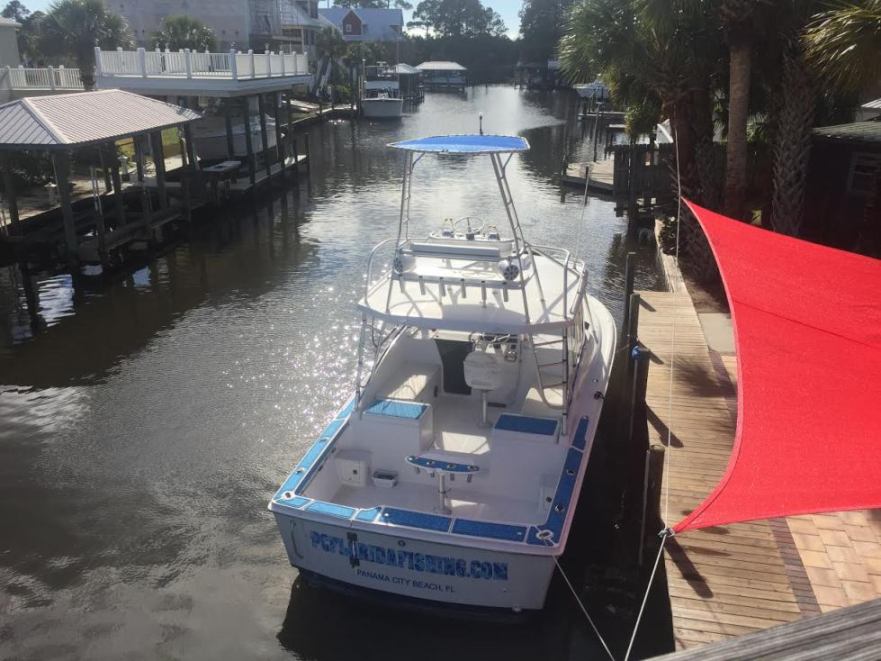 PC Florida Fishing Charters knows where the fish are and will bring you and your group right to them! Our goal is for you to have a great fishing trip out on the waters of PCB catching some local fish.
If you want our advice, don't go deep sea fishing with a huge charter carrying 60+ people. Not only is that too many lines in the water, but it's way more fun to get out on the water with just your favorite people! Our deck hand will help you bait, cast and whatever else you need. Captain Sean will lead the way…
Meet Capt. Sean
Captain Sean loves the water so much he traded his desk job in Georgia for the beach and the year-round fishing of beautiful, sunny Panama City Beach, FL.
Fishing is his passion, and he loves taking people out to experience the fun and excitement of reeling in the big one!
The Patio Marina
Here's where we hang out on the patio, take in the bay view and get ready for a day of fishing! Lots of room to relax both before and after your trip.
Need some tips on what to bring?
Once we get back to the dock, we'll be able to clean all the fish we've caught and get it packed up for your trip home.
Ready to bring home a cooler full of fish?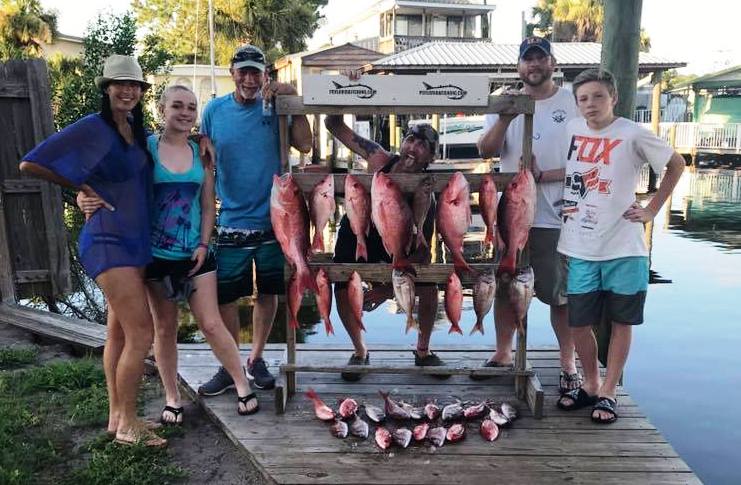 Which fishing charter is right for you?
Call 229-296-9975 to schedule your trip!